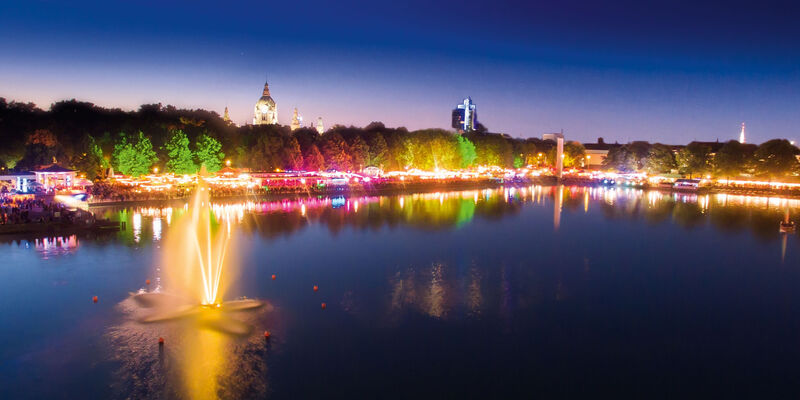 Turn up and tuck in
About the Maschsee Lake Festival
Visit the Maschsee Lake Festival for a culinary trip around the world
For 19 days, visitors to the largest public open-air party in northern Germany can sail around the world on a culinary and artistic voyage.
The main attractions include delicious specialities offered by international caterers, free open-air concerts, exciting activities on the lake, diverse cabaret acts as well as a fun-packed programme for kids. From the 81-metre high mobile "Maschsee Skyline" observation tower – the highest in Europe – there is a great view over the lake and Hannover's famous landmarks – we guarantee an entirely new perspective!
This year, too, the Maschsee Lake Festival is ready to embark on a culinary journey around the world. Come on board for a voyage around the world - the ports of call included the kitchens of the Far East, Italy, Mexico, Spain, Germany and the Caribbean. The chefs were looking forward to welcoming the passengers on board the Maschsee Lake Festival with typical national cuisine, exotic drinks and delicious cocktails.
But the focus isn't just on food. It's a musical voyage around the world, too. There are lots of concert highlights with performances by artists from every corner of the globe.