Architectural city guide
17. Kavaliers-/Torhäuser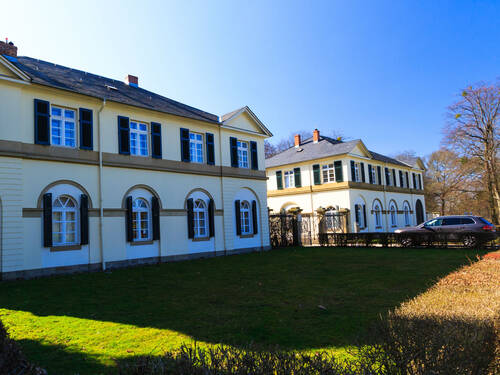 Die beiden Gartengebäude wurden 1826 nach Plänen von Georg Laves im Georgengarten errichtet. Auftraggeber war Graf Georg von Wangenheim, der gleichzeitig ein Gartenschlösschen erbauen wollte, das aber nie realisiert wurde. Die Gebäude beherbergten Bediensteten-Wohnungen und Stallungen.
Information in English
The two garden buildings were constructed in 1826 at the Georgengarten, according to plans by court architect Georg Laves, with elaborately shaped hall arches. They were commissioned by Count Georg von Wangenheim, who wanted to have a small garden palace built at the same time, though it was never realised in the end. The Kavaliers- or Torhäuser in Jägerstraße used to house the servants' quarters and the stables.
address
Jägerstraße 15-16
30167 Hannover