Architectural city guide
5. Friederikenschlössch.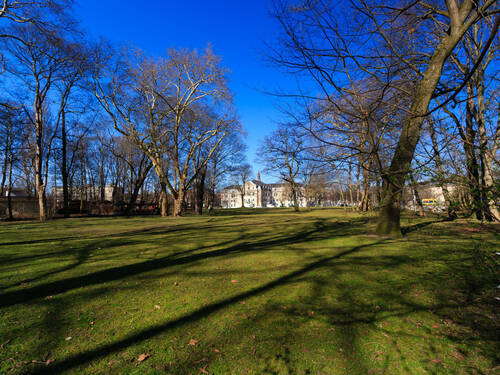 Der Bau des Friederikenschlösschens wurde 1803 von Carl I. zu Schwarzburg-Sondershausen begonnen. 1817 vollendete Georg Laves das Bauwerk im romantisch-klassizistischen Stil für Graf Carl von Alten. 1966 wurde das Friederikenschlösschen zugunsten eines geplanten Neubaus abgerissen. Dieser wurde allerdings bis heute nicht verwirklicht.
Weitere Informationen finden Sie hier (Wikipedia).
Information in English
The Friederikenschlösschen palace was once located on the Leine island near today's Waterlooplatz, but was demolished for a planned new building which was never built in the end. Begun by Carl I. zu Schwarzburg-Sondershausen in 1803, Georg Laves completed it in 1817. The palace in romantic-classicistic style served as residence to Carl von Alten, and in 1841, King Ernst August intended to give it to his wife Friederike, though she died before taking residence there.
address
Hannah-Arendt-Weg
30169 Hannover