Lively start-up scene
Start-up & Entrepeneurship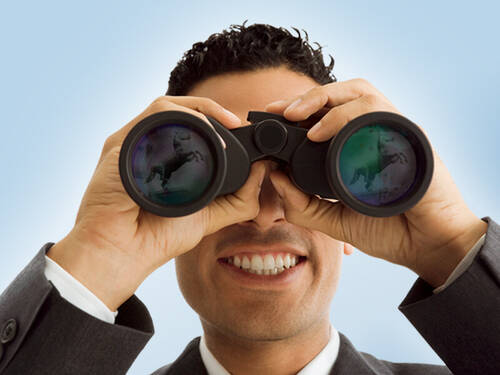 Do you have an idea but aren't sure what to do next? Does it involve freelancing or a startup? Then hannoverimpuls is the place to go to help you get started. The business development agency can help you develop your promising business ideas by providing lots of practical knowhow and professional networks. In addition to consolidating industries, businesses and their internationalisation projects, hannoverimpuls's core activities include startups and entrepreneurship.
Energy and mobility, digital economy and production engineering, life sciences and medical engineering, as well as creative industries and multimedia – the organisation's professionalism comes into its own in these four key areas. It offers sustainable and intensive support and networks for startup, siting and innovation projects, develops national and international business relations, and reinforces original initiatives of the regional players in business and science. Partners include business associations, chambers as well as industry and technology networks in the region.
From idea to launch
At hannoverimpuls advice means support from the very first idea to market launch. This includes tips from experts and exchanging ideas with other company founders. Together with you, we create action plans, develop funding and financing strategies, and form a business model using the Business Model Canvas (BMC). Founder competitions such as "Plug & Work" and "StartUp-Impuls. The Ideas Competition" not only offer the prospect of winning, but also contact with financially strong partners with experience in setting up a business. Business developers and scientists at Leibniz University organise the "Starting-Business" service, which explores market potential and funding options for planned startups.
hannoverimpuls also holds introductory seminars to help entrepreneurs get started. Special advice for prospective female entrepreneurs and people from an immigrant background, as well as guidance on topics such as office and workspace and Innovation Funding complete the range of assistance services offered when it comes to setting up a business and entrepreneurship.
Space for young entrepreneurs
Halle 96 and the Technology Centre are two modern centres under the management of hannoverimpuls, offering offices, laboratories and workshops for startups and companies. Tenants can benefit from flexible room management, customer-oriented services, funding options as well as proximity to industry and science.
Halle 96 focuses on the creative industries. The historical Hanomag grounds, Hannover's largest industrial monument in the Linden district, houses 50 offices and seven workshops for fledgling creative companies and ideas across 3,000 m2. Companies can make use of a shared infrastructure and the typical features of a business incubator.
The Technology Centre (TZ) provides ideal conditions for fledgling technology companies. The energy-efficient hi-tech building with fast internet connection is located in the 28 hectare Hannover science and technology park (WTH) – right next to innovation partners such as the Institut für Integrierte Produktion (IPH), Laser Zentrum Hannover (LZH), Gesellschaft für Technologie Transfer (GTT), the SICAN Technologiepark, the TÜV Süd certification body for medical technology and the Hannover Centre for Production Technology (PTZ) at Leibniz University. The three building complexes offer 40 companies a space for research and development, administration and sales in the form of 80 offices, 11 workshops and 10 laboratories spanning 3,800 m2.